ONGOING GENTLE YOGA,
FRANKFORD
TUESDAY AFTERNOONS
1-2:00PM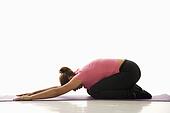 This class is designed for you and your well being, to offer a calm and restorative time in a non competitive environment.
A time to relax, rejuvenate, take the time to reflect inwardly.
To restore your body to optomize strength and flexibility in a specialized yoga class.
Stretching and balance techniques to release tight muscles.
Guided visualization and breathe work to enhance focus.
Suitable for all levels including injured and in recovery.
All poses can be modified for each individual.
10+ years teaching experience.
ALL CLASSES ARE NON REFUNDABLE AND NON TRANSFERABLE